Inclusive Business Intelligence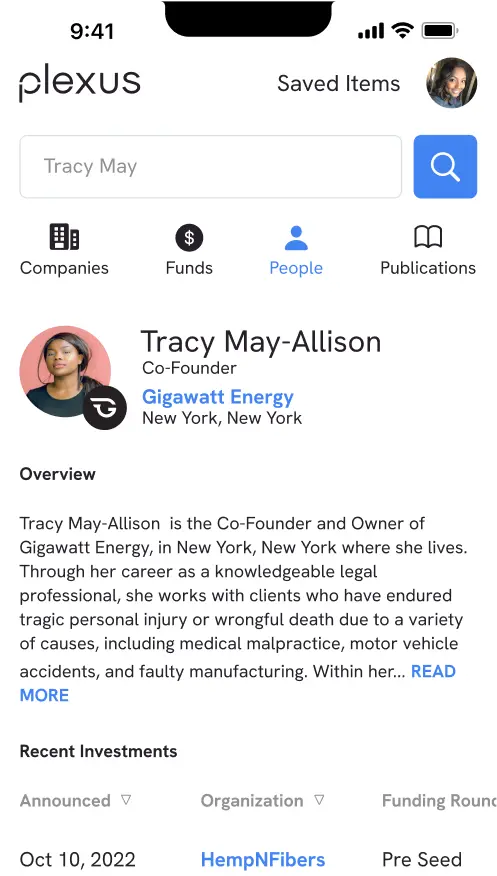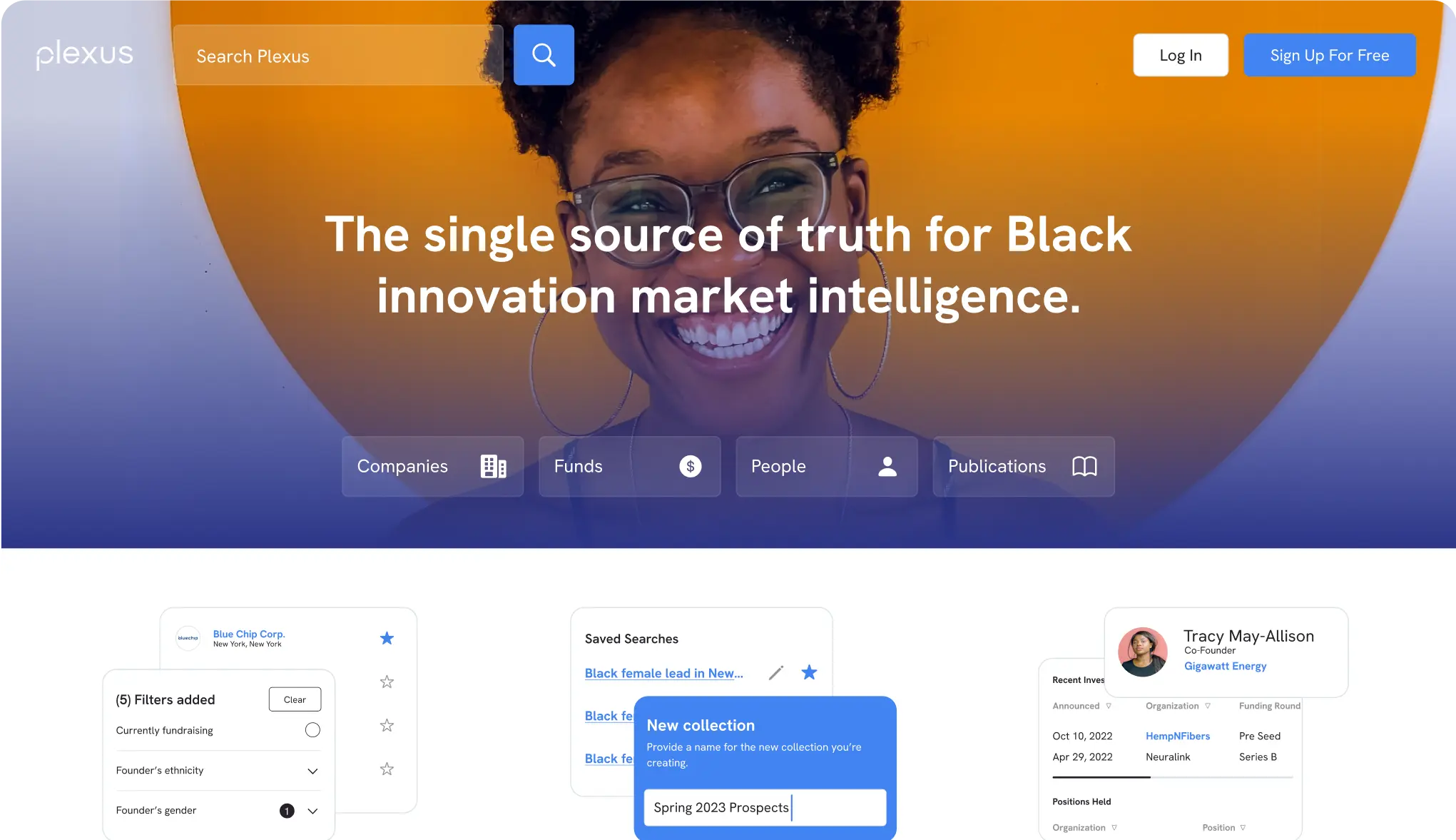 Our Project Goals
Plexus provides high-quality insights on emerging markets in multicultural ecosystems so that investors, researchers, and economic development agencies can tap into Black innovation opportunities.
After spinning their wheels with an agency who presented a long waterfall roadmap, Plexus came to Studio eager to move fast and start testing with real users.
The Solution
Our analysis from strategy sprints confirmed that it's difficult to find current, trustworthy data about underrepresented businesses.
Plexus needed the ease of usability that users were accustomed to on tools like Crunchbase and PitchBook, coupled with the unique datasets that Plexus could provide.
UI Kit
The power of search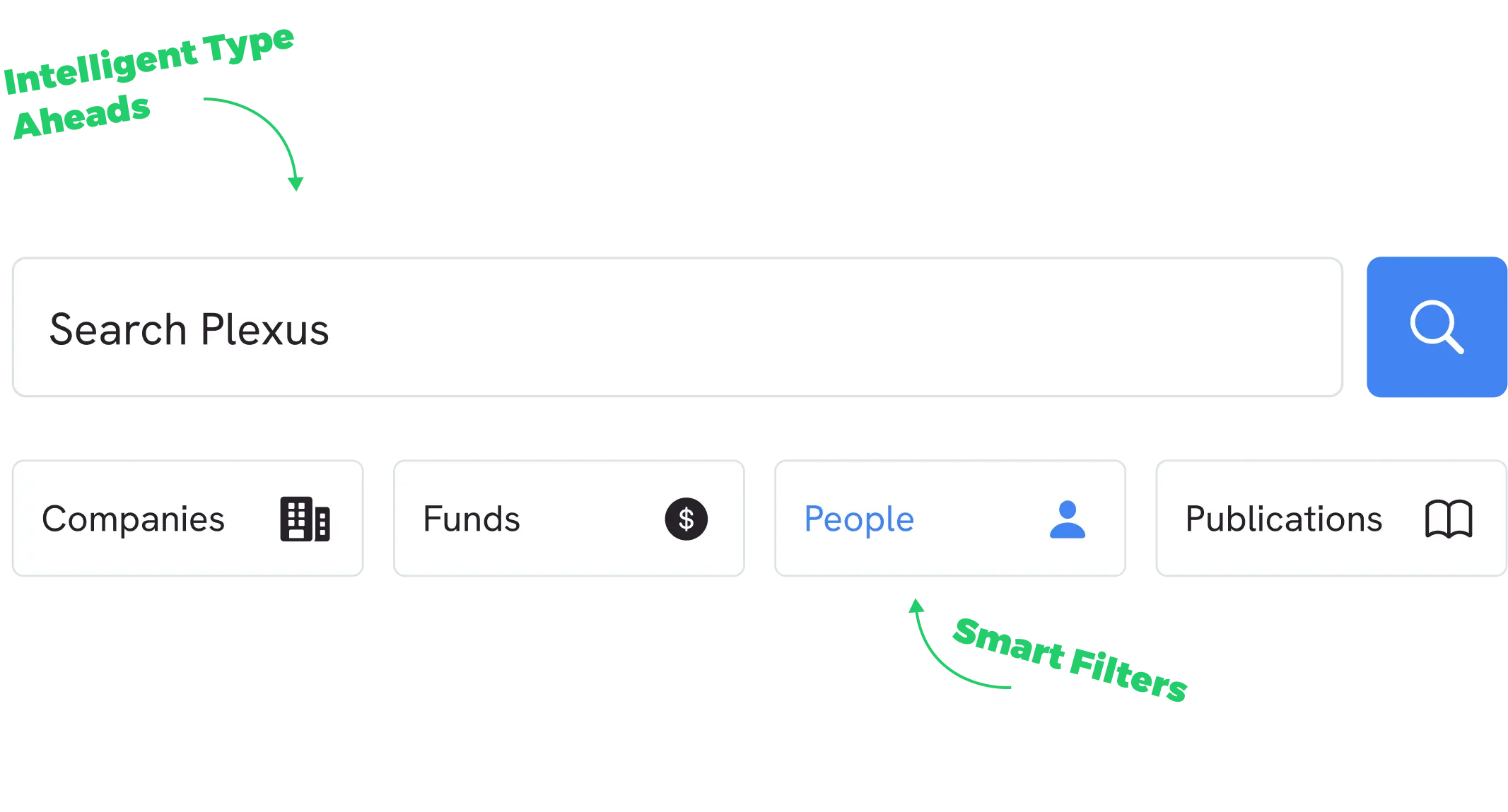 Fast and easy self-service search
This platform relies on a robust and flexible search and filter experience.
Users can search within the major categories - Companies, Funds, People, Publications - and then further filter by founder ethnicity, gender, investment round, and so on.
Save results to a list for future reference, or dig into a deeper details page for each result.
Linked database properties
Clearly defined connections between data enable users to easily jump from a founder, to their company, and then to the related fund.
These searchable links create a better web of data and help users understand the relationship between objects for a deeper and more meaningful search experience.
Subscribe to trends to track insights
Trending and suggested searches serve as a pathway to guide users toward relevant insights. Saved searches provide a means to notify users about updates that they care about, driving longterm retention.
Light and dark modes