Experience the next generation of luxury retail:
Alice + Olivia

powered by

Live.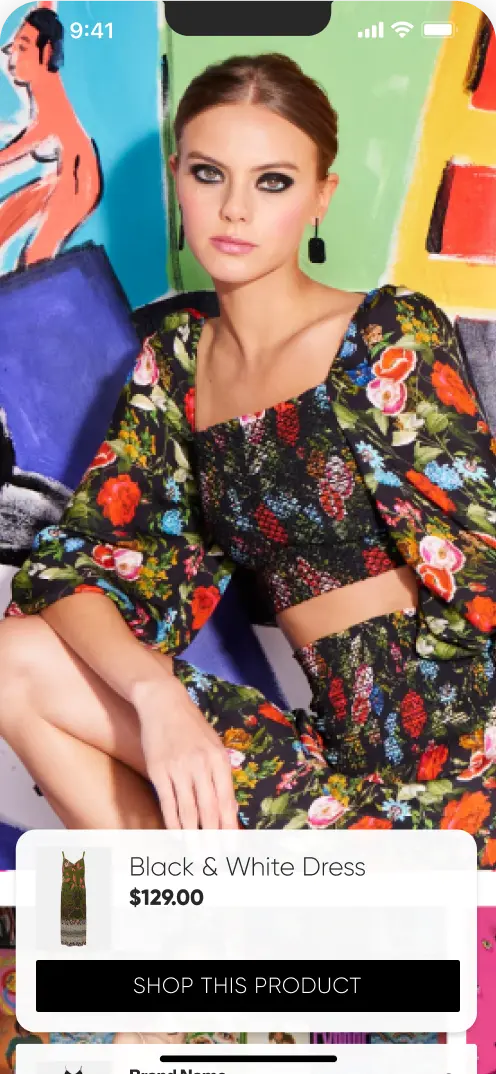 Our Project Goals
For years, we've seen countless clients struggle building video solutions from scratch. We realized there is a better, faster way to customize and deploy video infrastructure on your own platform.
Increase conversion rates and drive incremental sales
Live makes it simple to deploy shoppable video. With just six lines of code, you can engage your community, increase conversion rates, and drive incremental sales with beautiful, shoppable, interactive video.
Engage your customers like never before with shoppable video from Live.
Easily manage and organize your videos using our proprietary content management system. Customers can watch videos or shop live or after your stream is ended. You can even embed Live into your online store.
Boost engagement and sales with video delivered by
Live.
13
Average minutes spent watching LIVE shopping events
25%
Conversion rate of LIVE shopping events to making a purchase
4x
More revenue generated per minute from LIVE shopping vs Online Store